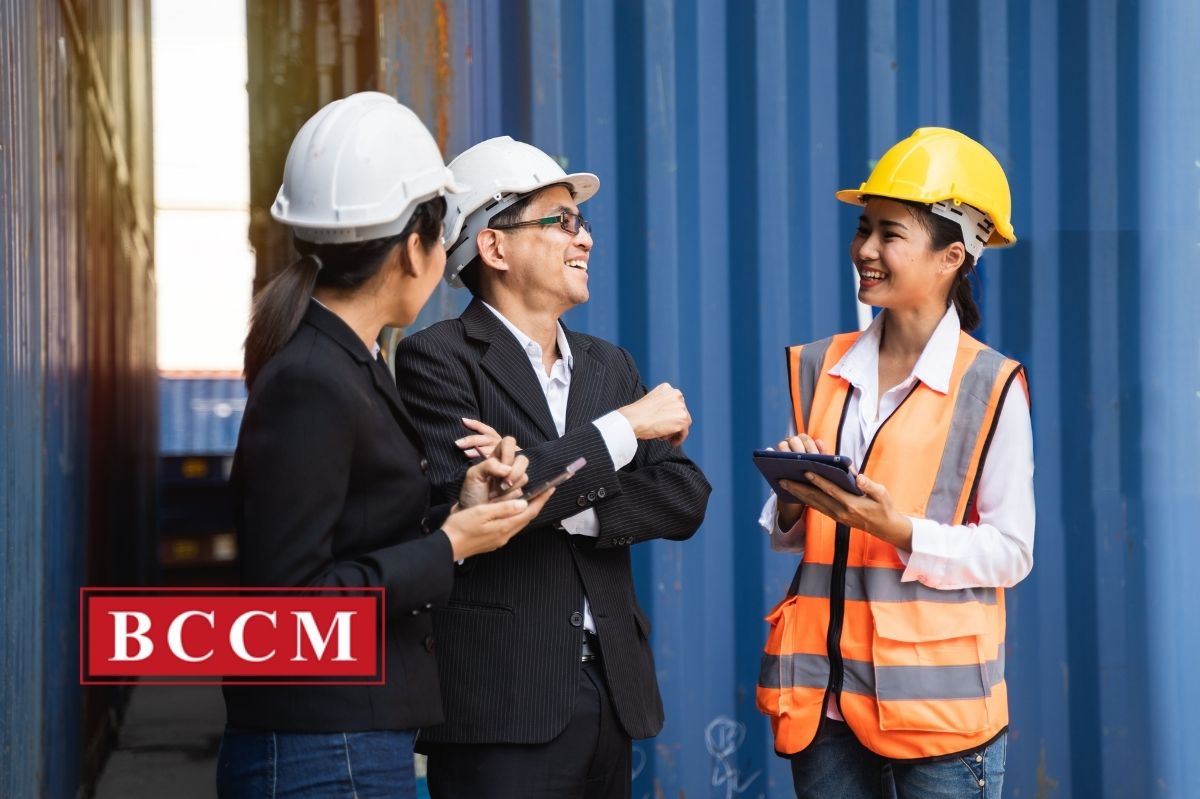 Instantly Increase Staff Safety with Dependable Dock Levelers!
The safety of all your personnel is imperative in running a successful business. Our dock levelers, electric pallet trucks and stackers, BCCM can equip your facility with the best products to ensure your daily operations are carried out with the highest level of safety.
Dock levelers can make your operations a breeze, and with our affordable rates, you can take advantage of durable warehouse products that will last you for decades. With so many technological advancements in the last few years, dock levelers have definitely taken the top spot in every warehouse. Find out why below!
What is the purpose of a dock leveler?
Dock levelers are permanent fixtures that are strategically placed at the dock's door that are responsible for various functions to help optimize warehouse efficiency. These devices are manufactured of a metal plate that is in a stowed position and functions by being lowered onto a trailer's or truck's body.
Dock levelers can be automatic or hinged, depending on the function you may need them for. At BCCM, we provide you with a wide range of dock levelers and accessories that can help your warehouse facility reach peak performance and help create seamless daily operations.
Why do you need a dock leveler for your facility?
When your loading dock and truck's height don't match, there is a gap in between that can make it impossible to load and unload products. While not only does that gap make it a convenient endeavour to carry things in and out of the building, it can also create a dangerous zone for all personnel. 
Dock levelers are essential to bridge the gap between the dock and the truck, and they are worth investing in for numerous reasons:
They ensure a smooth transition from one surface to another, preventing instances of pump trucks and forklifts getting caught in the space in between

Dock levelers are incredibly low maintenance and durable

Safety is immediately increased in your facility. Due to the restricted and fixed ranges of motions, dock levelers are able to suffice all safety regulations pertaining to staff security

Improves the times of loading and unloading of products

Dock levelers are able to absorb shocks and bumps that can decrease the number of workplace-related accidents

These systems are able to withstand heavy loads and pressures
How do I choose the right dock leveler for my facility?
At BCCM, our service technicians have the industry knowledge and expertise to help you choose the right dock leveler for your warehouse facility. We can help you consider some of the essential factors before purchasing these reliable systems, including:
The dimensions of your dock.

Whether you have a smaller dock that is able to withstand large loads or a large dock that is designed for multi-purpose uses, the dimensions of your dock levelers are imperative to ensure maximum efficiency. The last thing you want is a large gap between the warehouse dock and the facility floor.

The use of the dock leveler.

You will need to determine the average weight capacity you will need, and which type will be functional enough to meet your daily warehouse needs. Additionally, you will need to consider if you're using a pallet jack or forklift when loading and unloading a truck.
Increase staff safety with durable dock levelers!
No matter what type of goods your business deals with on a daily basis, there are great advantages to installing reliable dock levelers for your business. With over 90 years in the industry, you can always rely on us to provide you with accurate and affordable quotes!
Request a quote now and instantly enhance your warehouse's safety and increase business efficiency!