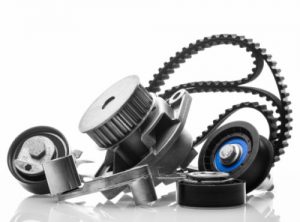 At BCCM, we nuture long term relationships through honest communication with our customers. Our aim is to provide quality forklift sales in Vancouver and material handling products and services while reducing our customers over all costs. Our Team will work with you to help make the best choices for your business.
We assign an Equipment Sales Representative (ESR) who is also your Customer Service Sales (CSS) Representative to each customer. Your ESR will answer any questions regarding BCCM's forklift and equipment service programs, parts and shop quotes, training and more.
Your rep will also review service reports and make recommendations about repairs and or replacement options with:

Over 90 Year of expertise and experience in the forklift / material handling industry
4 Service centers throughout B.C. to provide efficient service
Fully certified and factory trained technicians
BCCM shop or on customer site repairs
Warranty available on our work
BCCM's Scheduled Maintenance programs ensure the hard working components such as your engine, transmission, electric motors, batteries & chargers, hydraulic systems, cylinders, steer axle, attachments, brakes and mast are routinely inspected and service when required. Regular maintenance is recommended to help the efficiency, durability and safety of your forklift truck, pallet trucks, stacker, elevating dock or dock leveler.
Scheduled maintenance programs do reduce downtime, extend the life of the equipment, increase safety and lower operating costs.
BCCM offers a full range of customized Scheduled Maintenance programs to enhance the productivity of your material handling equipment.
Schedule Maintenance programs include:
Yearly Inspections
Safety Inspections
Emissions Testing
Flat Rate Programs
Yearly Reports
Service Cycles to Meet Your Needs
Service Data Secure in Proprietary In-house System
Large Fleet of Fully Stocked and Fully Equipped Service Vehicles
BCCM can assist you with controlling and reducing costs by providing you with comprehensive evaluation of your existing forklift and dock loading equipment and recommend improvements to increase productivity, safety and lower operating costs.
BCCM will assess your needs – possible replacements and repairs. We then can suggest a Scheduled Maintenance program to increase you productivity, lower your material handling expense and increase the life of your equipment.
With over 90 Years of broad industry experience and expertise, BCCM is your Honest and very capable service and equipment provider.
BCCM offers a Forklift Operators Certification Course. Our Work Safe B.C. Approved programs are designed to meet or exceed industry standards and increase safety and productivity, save lives, reduce injuries, employee downtime, and limit your company's liability.
BCCM's staff adheres to strictest guidelines and fully complies with regulatory bodies as follows:
Work Safe BC
OHS Occupational Health & Safety
CoR Certificate of Recognition (Work Safe BC)
WHMIS Workplace Hazardous Materials Information System
BCCSA BC Construction Safety Alliance
BCCM EHS Manual In-house Environmental, Health and Safety Manual
We look forward to hearing from you and providing our best efforts, honest great service and saftey that empowers and strengthens your business.
Please call or email us anytime
Eric O'Shea, Service Coordinator Ext 233
Bill Simpson, Dock Equipment, Forklift Sales & Rentals in Vancouver Ext 229
Kayle Goulding, Parts Mgr Ext 236
Jamie Simpson, Forklift Sales & Rentals & Admin Ext 230