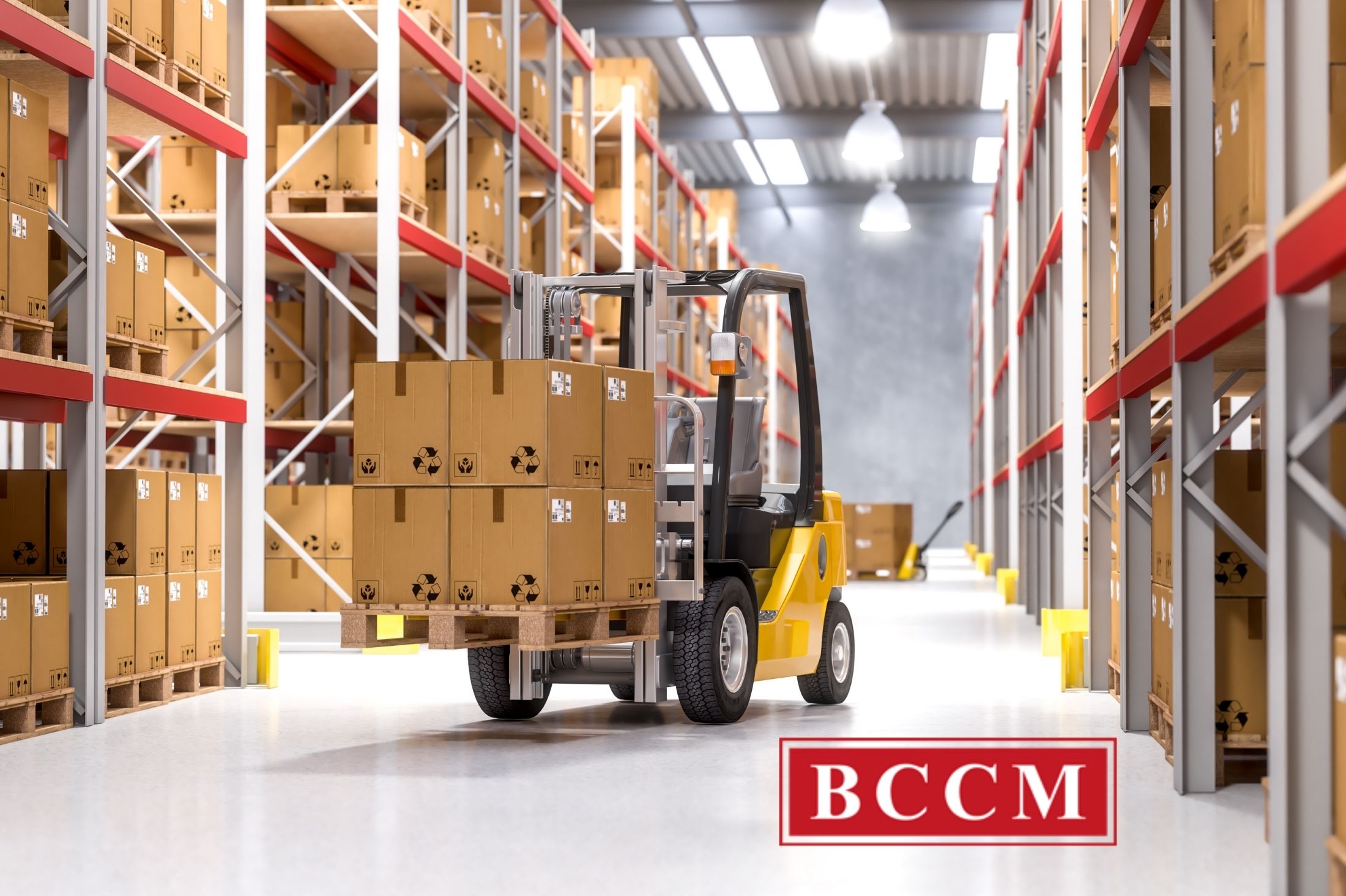 The Benefits of Owning a Komatsu Forklift For Your Warehouse Facility | Forklift Sales in Vancouver BC
If you need to rent, lease, or buy a durable forklift for your day-to-day operations, a Komatsu forklift can greatly benefit your warehouse facility. Our team at BCCM has a fleet of reliable machinery in stock that prides itself on superior equipment design and manufacturing. Komatsu is a highly certified brand and, as a reputable forklift equipment rental service in Vancouver, we'll provide the best quality and expertise for your business. 
As we are focused on delivering the most ideal forklift sales in Vancouver, BC, we want to help you understand the benefits of adding a Komatsu forklift to your arsenal of work-related vehicles. We'll go over why Komatsu is considered the best in the industry and how it enhances your daily operations and why you should always rely on BCCM to get the job done!
Why Komatsu is the Best Choice in the Machinery Industry
Komatsu forklifts have earned an excellent reputation as one of the best forklifts on the market. They've been recognized for their innovative design and manufacturing excellence in work that involves carrying large loads without budging under pressure. There are many different models of Komatsu products on the market and each one is produced with the finest quality for a job. 
Komatsu stands for reliability, strength, and stability in its products and is a technological innovator in the forklift industry. They've built many units abroad and have established a network of manufacturing plants for different parts. Additionally, they've used their many years of industry experience to produce forklifts that utilize the latest technology.  
The company has manufactured more than forklifts in recent years, marketing a variety of small to large engine-powered lift trucks, battery-powered lift trucks, crawler dozers, and wheel loaders among others. Komatsu designs their products to meet your diverse needs and their forklifts are an ideal choice to help run your daily operations at your warehouse facility. 
How Forklifts Enhance Daily Operations in Your Facility
Adding a Komatsu forklift as part of your moving equipment can be a great benefit for your facility. They're designed to not only help you list other heavy equipment, but also provide durable and dependable performance for your workers. This helps our team to give our customers greater value service through lower costs of operation. 
Because of Komatsu's high durability, there are low maintenance and operation costs you can take advantage of; in turn, you'll be rewarded with years of dependable performance and service from the forklift. You'll also have less time to deal with repairs or parts replacement.
Another benefit of a Komatsu forklift for your facility is the well-protected warranty attached to them. Each model has different terms and coverage of the warranty, but every one of them establishes trust with the dealer, helps you make an informed decision, and offers ideal protection in the case of an emergency.  
Having a Komatsu forklift in your warehouse facility not only helps you lift and organize materials, but also provides the added benefit of a smoother operation. They can enhance the way your business runs and make the work of your employees so much easier than before. 
Why Leasing From BCCM is An Ideal Choice
If purchasing a Komatsu is outside of your preferred budget, then leasing should be a priority. At BCCM, you can rely on us for an affordable, full-service approach in forklift sales. We've worked with many companies to lease out much-needed moving vehicles and forklifts over the years. Leasing or renting a pre-owned Komatsu forklift can help you save a considerable amount of money in the short term. 
Need a forklift? Look no further than a Komatsu model!
Our team is always nurturing long-term relationships with our clients through honest communication and excellent customer service. We aim to provide the highest quality Komatsu Forklift Sales in Metro Vancouver BC while working with our customers to minimize costs. We'll work with you to help you run your business at its best. 
To learn more, call our toll-free number at 1-800-814-1406 or contact us HERE to request a quote.