COMPANY PROFILE
Foundation
B.C. Conveying Machinery Limited (BCCM), a private Vancouver, B.C. company, was founded in 1931 by George Simpson and is still 100% owned & operated by the founding family.
The company specializes in material handling equipment with sales, service, rental and leasing of electric forklifts in BC, propane forklift trucks, electric reach trucks, narrow aisle trucks, order picker trucks, electric pallet jacks, manual pallet jacks, electric pallet stackers, manual pallet stackers, electric / lpg tow tractors, electric vehicles, dock loading equipment, elevating docks, truck latches, safety lighting systems / controls, speed doors, door & door seal, racking, shelving, weigh sclaes and related warehousing products.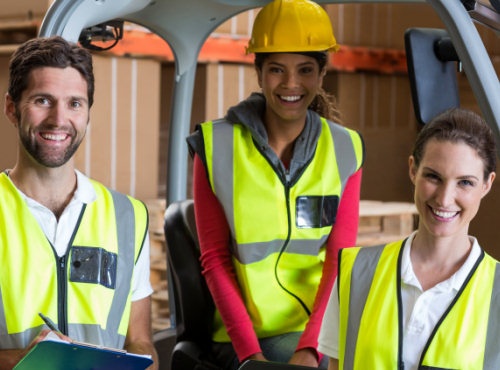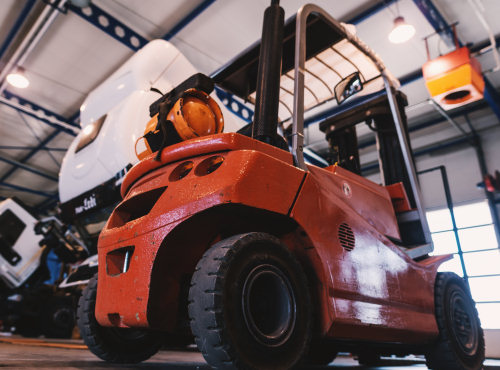 For more than 90 years we have specialized in supplying, maintaining and servicing many types of forklift trucks, narrow aisle reach trucks, pallet jacks, stock chasers, tugs, tow tractors, electric vehicles, dock levelers and elevating docks. We sell a broad range of new and used equipment. The source of used equipment primarily comes from our local customer base, as well as our rental fleet. We have one of B.C.'s largest rental fleet of forklifts in BC and provide flexible rental, rent to own and lease arrangements.
All vehicles are backed by our fully equipped service and parts department which provides BCCM with a reliable service history.
Distributor of famous brands
Our extensive experience in material handling equipment with all types of loading dock and warehouse equipment has benefitted our customers in many areas. As well as being distributors for leading manufacturing lines Komatsu USA, Blue Giant and Blue Giant by Big Joe – a Canadian corporation we have represented for more than 60 years and Motrec another proud Canadian corporation, we work with you to provide design assistance in warehousing, manufacturing, packaging and loading dock areas and help to select the best cost effective equipment to meet your needs.