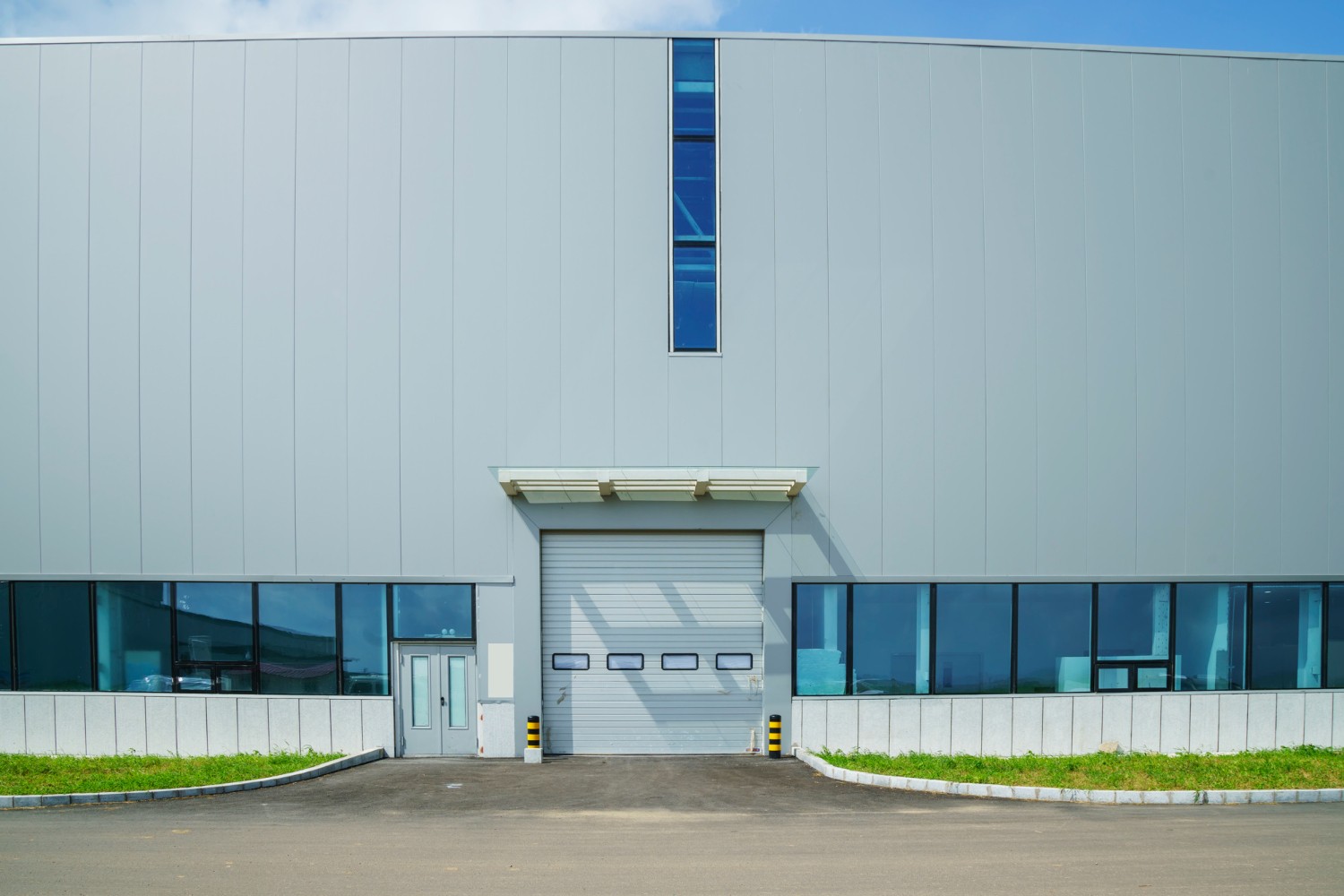 Loading Dock Equipment Sales & Rentals | Reliable Loading Dock Equipment 1-800-814-1406
At BCCM, we provide business owners with facility services such as Komatsu forklift repairs and rentals. Our excellent loading dock seals can help improve your warehouse facility's efficiency and ensure a safe, productive workplace for everyone involved. Although loading dock seals may require a significant investment upfront, they'll benefit and save your business more money in the long run.
We offer the best deals on loading dock equipment including rentals and service in BC. Call 1-800-814-1406.
Loading dock seals are one of many essential dock accessories that can create a safer working environment for your employees. They are a set of foam pads that will compress against heavyweight when utilized as reliable loading dock equipment for your warehouse. These foam pads create a tight seal on three sides of the dock floor, preventing external elements, pests, or intruders from breaking in. Loading dock door seals are smart additions for any business operating a busy warehouse on a daily basis. 
BCCM is the dealer for great product lines for the Province of B.C, Komatsu Forklift, Blue Giant Dock, Door and Warehouse Equipment, Blue Giant by Big Joe USA Warehouse Equipment, Motrec Electric Tow Tractors and Warehouse Equipment, Totall Forklift Attachments, Caldwell Inc Forklift Attachments and many more complementary product lines.
Why Does My Facility Need Safe Loading Dock Door Seals?
Your warehousing facility can greatly benefit efficiency and productivity when you add safe loading dock door seals. This lies in their ability to assist with climate control and security, helping you lower your monthly energy bills while keeping your workplace safe. 
Loading dock door seals form a tight blockade between the descending door edges and the trailer, preventing cold or hot air from mixing with an already established inner room temperature. This helps your air conditioner or heater from working harder to maintain a comfortable temperature. You'll spend less money on your electrical bill and save more money in the long run, making them worthwhile investments for your warehouse facility. 
Dock seals are also inflatable and can guard your facility walls from external sources such as pests, intruders, or unwanted weather elements. They act as a soft buffer between the edge of the trailer and the edge of the loading bay door. Moreover, you can control access to what's coming and going at all times. An example of this in practice is the dock door seals' ability to protect your workers and products from inclement weather conditions. You can use the loading dock door to safely protect important products from getting wet by the rain. 
Overall, loading dock door seals can also help lower capital costs associated with your warehouse, installation, and upkeep of various utilities. It's a win-win investment that carries many great benefits for both your management team and your workers. 
What's The Difference Between Loading Dock Seals And Shelters?
Loading dock seals and loading shelters are two very similar, but different equipment you can use and install for your warehouse facility. The primary difference between the two is that loading dock seals don't extend very far away from the loading bay entrance. They instead form a seal where the trailer edge is about to meet the edge of the loading dock door. Again, this functionality makes them especially useful in controlling a warehouse's climate because they make a tunnel between the loading bay itself and the trailer of a truck.
Meanwhile, loading dock shelters extend a little further away from the receiving bay and all the way around to form a small tunnel between the bay and the truck's trailer. These shelters can collapse when they're no longer needed and can rest flat against the side of the receiving bay door. The shelters let you have total access to the interior trailer and can also protect your workers and products from bad weather. 
Despite their similar functionality, loading dock seals have a better edge at climate control because they can form a tighter seal at the point of contact between the incoming trailer truck and the loading dock door. Therefore, you may find more usefulness by utilizing loading dock seals as part of your daily operations. 
We have mobile service technicians located in Vancouver, North Vancouver, Richmond, New Westminster, Delta, Surrey, Port Coquitlam, Coquitlam, Maple Ridge, Aldergrove, Abbotsford, and we service Chilliwack to Hope and the Sunshine Coast, Whistler as well.

Our Sub-dealer locations in Victoria, Nanaimo, Osoyoos, Penticton, Kelowna, Vernon, Kamloops and Prince George are also equipped to provide the same great products and service in these respective regions of British Columbia.
Why Are Loading Dock Door Seals Vital In The Summer?
Summer weather can turn warehouse facilities into hot and humid environments for you and your workers to operate. If you have built-in air conditioning systems, you may want to keep the interior facility as cool as possible for the benefit of both you and the products you're manufacturing. That's why loading dock door seals will help you to open up your warehouse as much as it's needed, without letting in too much unwanted hot or cold air outside. 
These seals also keep pests, insects, and other rodents out of your facility. The summer months are when they're most active, so ensure your seals have excellent quality foam padding to block out anything that can sneak inside. 
Loading dock door seals are an essential tool to have for your warehouse facility during the summer. Contact BCCM today to request a quote on our forklift rental and loading dock door seal services. These seals can not only help control your inner temperature for your warehouse but also help keep your property secure.