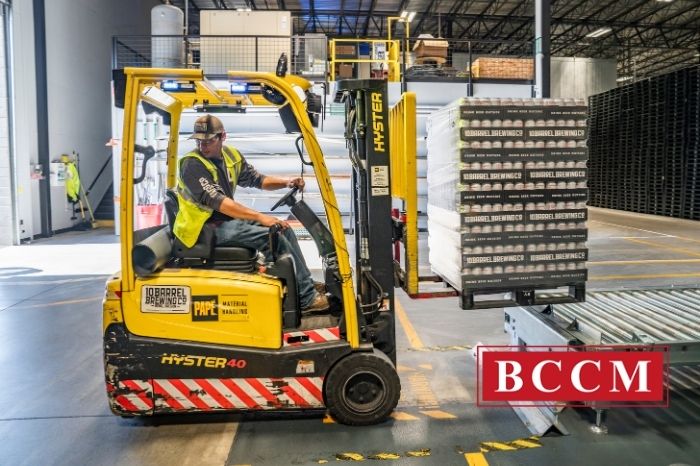 Rental Forklifts / Forklifts, Reach Trucks and Pallet Trucks – Best Prices in BC!
BCCM has one of the largest forklift rentals fleet in Vancouver and British Columbia. Carrying over 300 units, we provide fully equipped, new and late model Komatsu forklift trucks, reach trucks, as well as Blue Giant and Big Joe pallet trucks.
Komatsu | Blue Giant | Motrec | Big Joe | Sumoglove | Totall | Caldwell
For your safety and reliability, all units are fully inspected and serviced prior to your use. We want to ensure that your needs are met and that you save money as well as time with our speedy delivery right to your location and back!
If you are looking for more information about our rental forklifts and other machinery, simply call 604 321 2331 ext 229 for Bill or ext 230 for Jamie for forklift rentals in Vancouver and the surrounding area. At BCCM, we nuture long term relationships through honest communication with our customers. Our aim is to provide quality forklift sales in Vancouver and material handling products and services while reducing our customers over all costs. Our Team will work with you to help make the best choices for your business.
Our forklifts carry capacities from 3,000 to 30,000 lbs, they can be used for indoor or outdoor use and they are offered in three types: Electric, Propane and Diesel.
B.C. Conveying Machinery Ltd.(BCCM), a Vancouver, B.C. based Canadian company was founded in 1931. BCCM is the dealer for great product lines for the Province of B.C, Komatsu Forklift, Blue Giant Dock, Door and Warehouse Equipment, Blue Giant by Big Joe USA Warehouse Equipment, Motrec Electric Tow Tractors and Warehouse Equipment, Totall Forklift Attachments, Caldwell Inc Forklift Attachments and many more complimentary product lines.
Schedule Maintenance programs include:
 Yearly Inspections
 Safety Inspections
 Emissions Testing
 Flat Rate Programs
 Yearly Reports
 Service Cycles to Meet Your Needs
 Service Data Secure in Proprietary In-house System
 Large Fleet of Fully Stocked and Fully Equipped Service Vehicles
BCCM can assist you with controlling and reducing costs by providing you with comprehensive evaluation of your existing forklift and dock loading equipment and recommend improvements to increase productivity, safety and lower operating costs.