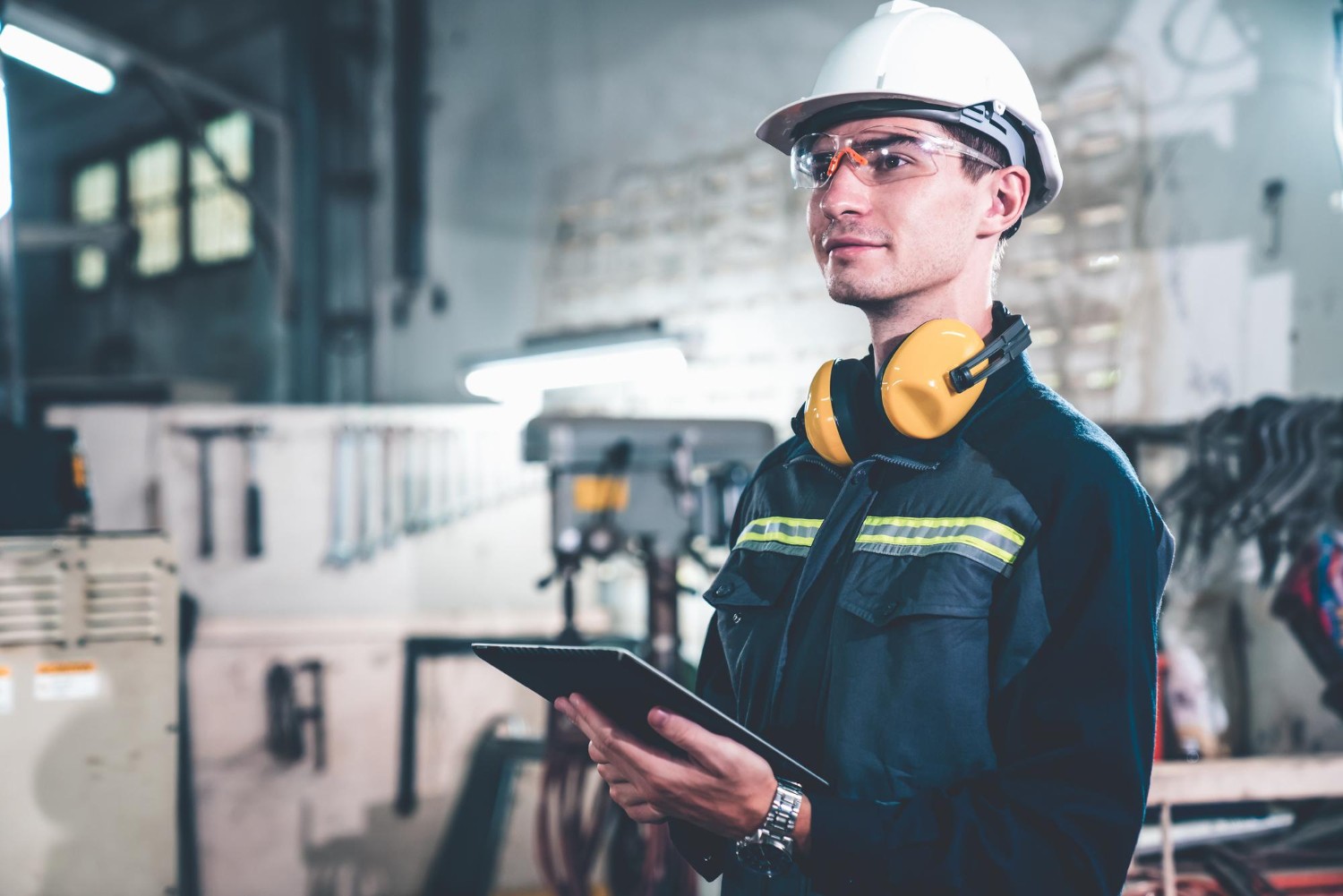 Dock Levelers Slash Down Facility Costs And Increase Staff Safety | Start With Blue Giant Dock Levelers Today!
If your company is running a warehouse facility with many workers, improving the safety of their working conditions can lead to better efficiency and more money saved. In addition to forklift equipment, another important warehouse equipment for workers to use is dock levelers. They are modern equipment designed to facilitate safe and effective loading and unloading in a warehouse setting. By utilizing Blue Giant dock levelers and Blue Giant electric pallet stackers, they'll allow your company to comply with rules and regulations, as well as create a streamlined process for outgoing shipments and pallet loads.
At BCCM, we provide Blue Giant products that will serve as a significant long-term investment for your operations in the present and near future. We'll help you determine the right dock leveler to employ for your workers, taking into consideration its weight capacity, dock area layout, service range, cost, and mode of operation. Ultimately, dock levelers help bridge the gap in height and distance between the floor and the loading area. 
Contact BCCM today to learn more about our Blue Giant dock levelers and how they can benefit your warehouse facility. Here are some ways to consider adding the equipment as part of your operations. 
How Do I Choose A Dock Leveler?
There are many factors that should go into your decision in choosing a dock leveler. They can be as straightforward as maintenance costs, loading dock depth, or the reliability of the equipment. Overall, you want to assess the design, quality, and strength of your preferred dock leveler. 
The decision process will start by defining your needs in a dock leveler. Evaluate the performance of the equipment and the capacity of weight and cargo it can handle. You should also consider the environment of the warehouse and whether or not it has the insulation requirements to work in cold climates. Lastly, take into account any special circumstances that are specific to your warehouses' needs. For example, if your warehouse adheres to strict hygienic protocols, make sure the dock leveler can be easily cleaned. Look beyond your current operations and prepare for future needs. 
Afterwards, narrow your field of choice in terms of different dock levelers you'll need. Among the types of dock levelers out in the market include manual dock levelers, mechanical dock levelers, air-powered dock levelers, and hydraulic dock levelers. Different dock levelers have varying ranges of capacity and space that they can work best in, with some able to extend up to 10 inches to reduce the height and distance. Identify your dock leveler options and evaluate their cost and benefits for each individual. 
You should also base your decision to choose on the dock leveler's signalling and control settings. Check to see if they have LED signalling lights and alarms to help prevent accidents caused by premature departures. Additionally, ensure they have advanced options such as interlocking to minimize the risk of human error during the loading/unloading process. 
How Long Do Dock Levelers Last?
Dock levelers can be a great long-term investment for your warehouse operations and are durable enough to last a long time. Dock levelers can operate within your warehouse for many years without issue, requiring only the routine cleaning and maintenance performed on them. However, at some point, it can break down and a repair or replacement may be needed. 
Different dock levelers can have different life expectancies and it all depends on the equipment itself and the manufacturer. Mechanical dock levelers can last between 5 to 7 years, due to springs giving out or a lack of maintenance. Hydraulic dock levelers can last for around 10 years but will need to be replaced when their motors and welds break. 
With effective use and routine maintenance, a dock leveler can work for a really long time. However, it can wear down over time and a replacement may be needed eventually. That's where you can count on BCCM to deliver you the best Blue Giant equipment on the market, which can enhance your personnel's overall safety. 
How Do Dock Levelers Improve Overall Personnel Safety?
Dock levelers will often use guarding to keep employees safe while using them. The guarding, also known as the safety lip, blocks the opening until the leveler is fully deployed. This helps prevent vehicles from accidentally falling off the docking platform. Other important safety features dock levelers will utilize include low operating hydraulic pressure, emergency stop facilities, emergency switch, anti-skid coating, and door protection mechanisms. 
By incorporating dock levelers as part of your warehouse operations, your business will be able to take advantage of equipment that benefits the safety of your work environment and maximizes the efficiency of your workers. 
Contact BCCM now to ask us for a quote on Blue Giant dock leveler machines. Work with us today to improve your operations and save more money in the long term.