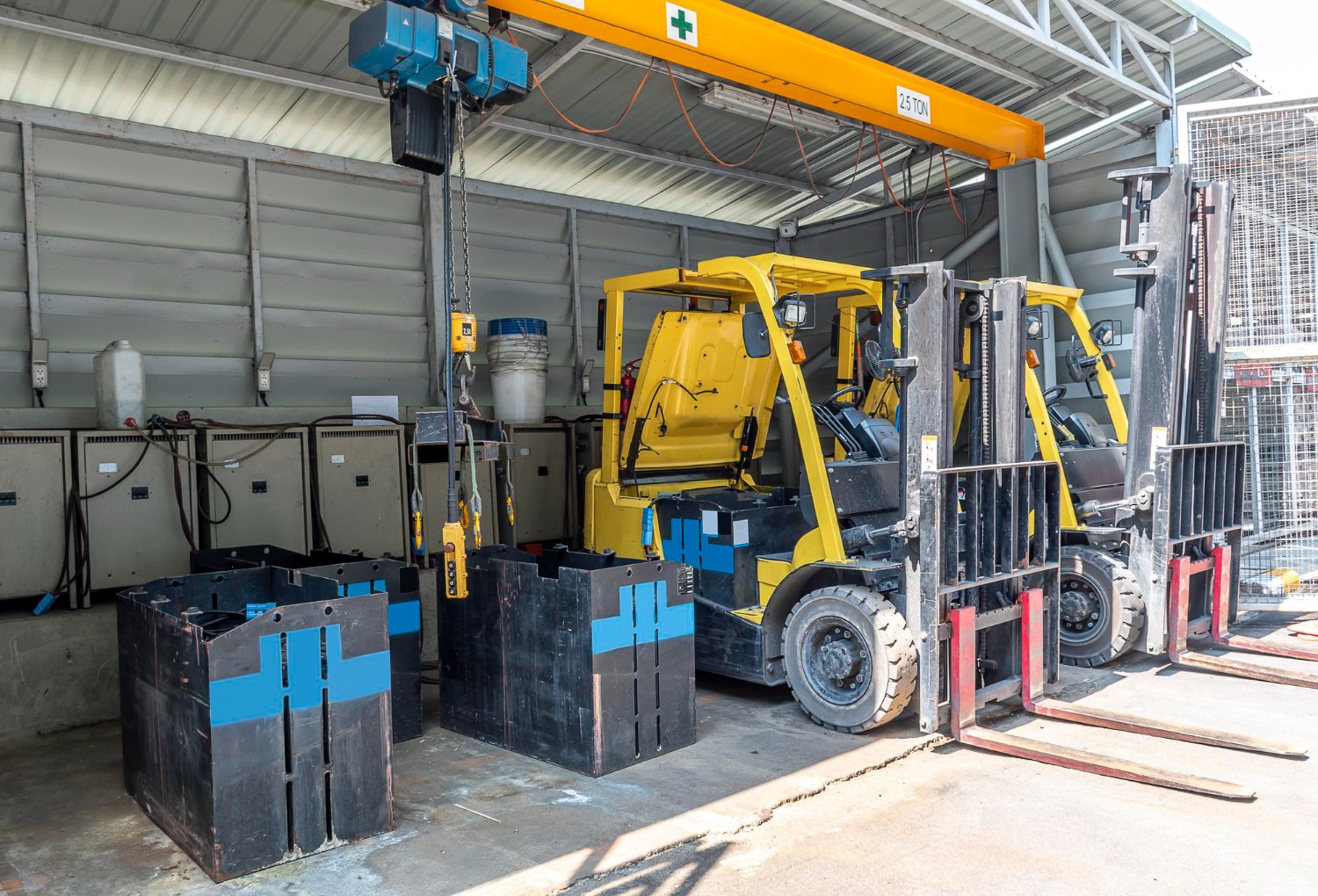 Does Your Forklift Need Repair? Our Technicians Can Fix Any Problem!
Forklifts go through constant wear and tear and are valuable in sectors like construction, storage, or retail.
Like any other heavy equipment or machinery, forklifts need frequent inspections, maintenance, and repair to keep them operating at their best and add to a seamless work experience. Forklift parts such as the forks, brakes, and transmission components may need to be replaced often to ensure optimal performance and an extended lifespan. To keep your business operational, you should invest in detailed forklift repairs to keep the equipment in peak condition. 
At BCCM, we provide businesses with Komatsu forklift repairs and forklift leasing for a variety of operations and applications. We want to help you avoid breaking down valuable forklift machinery by offering consistent maintenance and servicing to ensure it's working in the right condition. If you neglect its maintenance, you may end up having to replace the forklift altogether at an expensive cost. 
We assign an Equipment Sales Representative (ESR) who is also your Customer Service Sales (CSS) Representative to each customer. Your ESR will answer any questions regarding BCCM's forklift and equipment service programs, parts and shop quotes, training and more.
How Often Should You Provide Maintenance On A Forklift?
There are two ways to measure when you should provide maintenance on a forklift: operating hours and time of use. Many expert technicians recommend hours of use as the best measurement for a consistent maintenance schedule. This should be performed every 200 hours for a full service that often includes inspecting components (spark plugs, rotors, and distributor points), installing new fuel, oil, and air filters, changing the oil, adjusting the engine's idle speed, adjusting ignition timing, and greasing the truck's components and chassis. 
For a 600-hour maintenance schedule, the technician will often replace the hydraulic filter and oil, clean the forklift's radiator, inspect items such as hand brakes, transmission oil, and carriage roller, and adjust the fork links themselves. It's important to remember that every forklift is different and requires an expert to help maintain it and establish a good repair schedule. 
Another sign that your forklift may need maintenance is when there is oil leakage, which helps the forklift operate as normally as possible and prevent gears from grinding together. Repair oil leaks immediately to avoid draining the oil supply completely and causing your engine to stop. Warped or distorted forks can also be a liability for your requirement, as they can give out and damage the products you're carrying. It can also endanger the forklift operators using them if they're not repaired or replaced. 
Lastly, if the forklift battery doesn't seem to charge or power up as it used to, it may need to be checked out and replaced with a newer battery if the older model is beyond repair. Catching these issues early can help you plan your preventative maintenance strategy and solve the most common problems that come with operating forklifts. 
What Are Some Of The Most Common Forklift Problems That Can Be Solved With Preventative Maintenance?
How often you have your forklift equipment maintained is directly connected to the equipment's lifespan and overall efficacy. Preventative maintenance is one of the most important things you can do to ensure the most common forklift problems are addressed and handled with care. 
In addition to preventing oil leakage and fork parts disrepair, preventative maintenance can keep the forklift chain lubricated with oil and prevent corrosion, rust, or kinking. It can also help you replace the chain to stop damaging the internal mechanism of the equipment. Preventative maintenance can also help experts spot and replace worn-out pinheads and link plates with an over-extended chain. 
The more that the forklift is used, the more frequent maintenance that will need to be performed and it should be inspected around every 90 days. The forklift's age, condition, and repair history should be key factors in determining the preventative maintenance schedule. The best way to deal with some of the more recurring forklift issues is by contacting our certified technicians who have experience dealing with forklifts. 
Why Choose BCCM For All Your Forklift Repairs?
At BCCM, we have a team of experts that can create a detailed maintenance schedule for your equipment, based on the model, type, and age of the forklift. We provide businesses with around-the-clock sales, service, rental, and leasing for various forklift equipment under the Komatsu brand. 
Our team of forklift repair experts helps nurture long-term relationships through honest communication and transparent business practices. If you'd like a quote about our forklift equipment or would like to book an appointment with our technicians, contact BCCM today to get the best deals. Work with our team now to get the best work experience for your forklift operators.