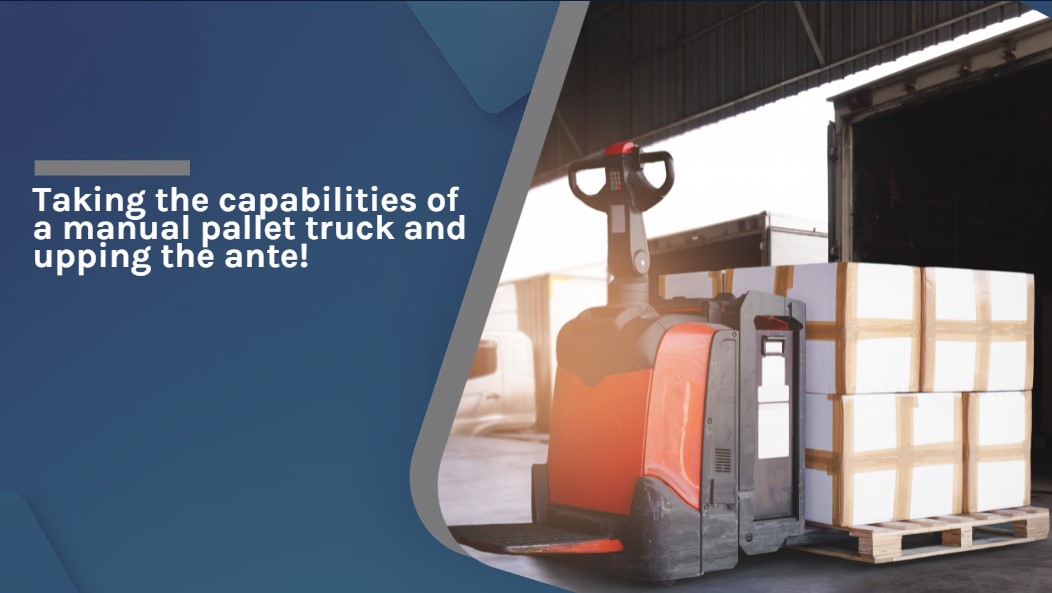 Electric Pallet Trucks and Stackers | Komatsu | Blue Giant | Motrec | Big Joe | Sumoglove | Totall | Caldwell

Daily business operations have never been so smooth & effective!
Taking the capabilities of a manual pallet truck and upping the ante! An electric pallet truck is built much larger and can handle around 2300 kgs (5000 lbs). You should always double-check the specific handling limit of your pallet trucks to ensure the safety of your workers.
Electric pallet trucks are readily designed with an ergonomic intent!
Komatsu | Blue Giant | Motrec | Big Joe | Sumoglove | Totall | Caldwell