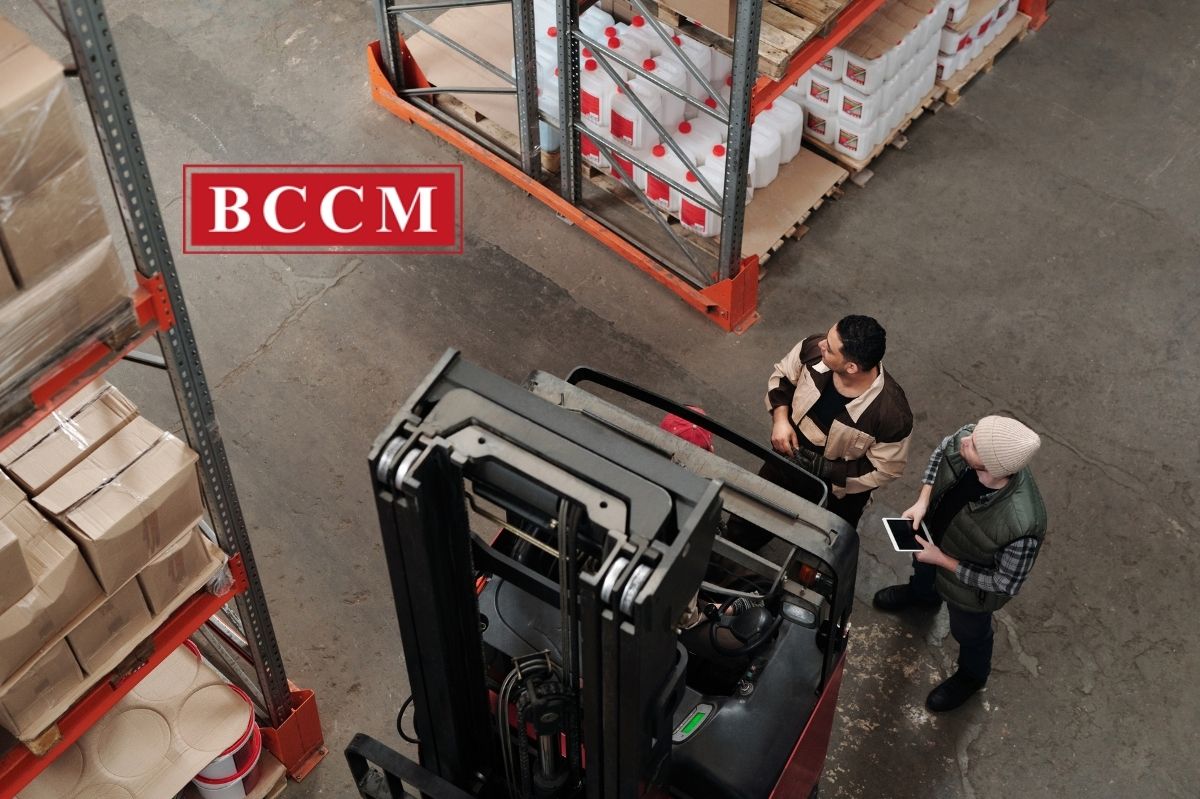 Proper Ergonomics Of Driving A Forklift: Increase Staff Productivity & Reduce Sick Days! Komatsu | Blue Giant | Motrec | Big Joe | Sumoglove | Totall | Caldwell
For employees operating forklifts in a warehouse facility, good ergonomics are key to using them safely and efficiently during the wintertime. When ergonomic practices are put into place and applied, operators can work more comfortably, engage forklift controls effectively, and apply their visual and auditory senses to the workplace in an unobstructed way. Additionally, your workers can reach maximum productivity and avoid forklift repairs that take up too much time.
Proper ergonomic practices can make forklift operations much easier for operators to handle and smoother for our BCCM staff to fix. We provide technologically advanced forklifts and dock levellers to many commercial clients accross British Columbia. Our forklift repairs program is an affordable service that gets your machine back up running in no time. We want to help your operators feel safe and perform at their best when running these forklifts. We'll go over why ergonomics are important for the forklift driver and how they increase productivity. We'll also expand on some of the maintenance repairs our BCCM technicians offer. 
As well as being distributors for leading manufacturing lines Komatsu USA, Blue Giant and Blue Giant by Big Joe, we work with you to provide design assistance in warehousing, manufacturing, packaging and loading dock areas and help to select the best cost-effective equipment to meet your needs.
Komatsu | Blue Giant | Motrec | Big Joe | Sumoglove | Totall | Caldwell
Why Are Forklift Ergonomics Important To The Driver?
Great forklift ergonomics offer many benefits to the operators that drive them and the employers that supply them. The most obvious reason for implementing them is that it increases productivity among healthy employees. If your operators are more comfortable, they can readjust their seats to their liking and take breaks, when needed, to stretch their legs instead of sitting for extended periods of time. 
If no ergonomic practice is set, your workers can develop serious muscular and skeletal injuries from driving the forklifts for too long. Instead of healthy workers, you'll have people with musculoskeletal injuries in their neck, shoulders, upper and lower back, and forearms develop. Additionally, your driver can also develop severe chronic pain, reduced movement, and an inability to work. Whiplash injuries such as headaches, dizziness, and concentration struggles can also occur. 
By inputting and applying effective forklift ergonomics in your workplace, you avoid disruption to your work and supply chain. It's an already complex and sensitive endeavour, but forklift ergonomics can protect your business from unnecessary financial and productivity loss. Luckily, modern forklifts have advanced built-in features that boost productivity among drivers, but practical methods can also work well. 
How Do Ergonomic Forklift Features Increase Productivity?
The forklifts we supply have features that can increase the overall productivity of your operating team. This includes programmable features that help tilt mirrors and forklift controls by simply entering a code to start working. Without this in place, drivers would have to reset the controls every time at the beginning of a new shift. 
Forklifts are also equipped with SAS (Systems of Active Stability) systems that use a set of sensors built in the lift truck mast and base. These sensors gather data from the load weight and height of a forklift. It also collects data from the speed and direction of the forklift to shift its center of gravity to counterbalance the heavy load, avoiding any serious tip-overs.
Newer forklifts should be clearly visible by having advanced signals and alerts that signify standard turns and direction changes. Brightly coloured headlights, flashing beacons, and reflectors can warn drivers of obstacles in their way and alert other workers in the same vicinity. If the forklift needs some maintenance or repair, an alarm or alert can let the driver know when it's time for one. 
In addition to the forklift's built-in features, drivers should also have the know-how to properly operate the forklift in order to boost their own productivity. That includes training them on how to maintain good posture by positioning themselves in a way that lets them reach all the controls and support their lower back and upper leg. Other provisions such as seats, adjustable seatbelts, and an armrest/headrest should also be considered. 
Lastly, a good ergonomic design of forklifts should provide a clear vision for your drivers. Reduce their need to twist around and strain themselves by buying a forklift with a rotating seat. Eliminate blind spots with mirrors, cameras, and sensors and try minimizing the need to reverse constantly. 
A forklift, like any other machine or vehicle, needs repairs and maintenance in order to operate at peak performance. 
What Are Some Of The Maintenance Repairs BCCM Offers?
At BCCM, we specialize in not only selling commercial forklifts for your warehouse facility but also repairs and maintenance to keep them running. We have over 90 years of experience and expertise in forklift repair and material handling. Some aspects of our forklift maintenance repairs include yearly inspections, safety checks, reports, and emissions testing among others. We'll help reduce your costs and assess all your needs during our frequent checkups and are available anytime for support. 
Discover our line of BCCM forklift machines and maintenance services today by contacting us today!