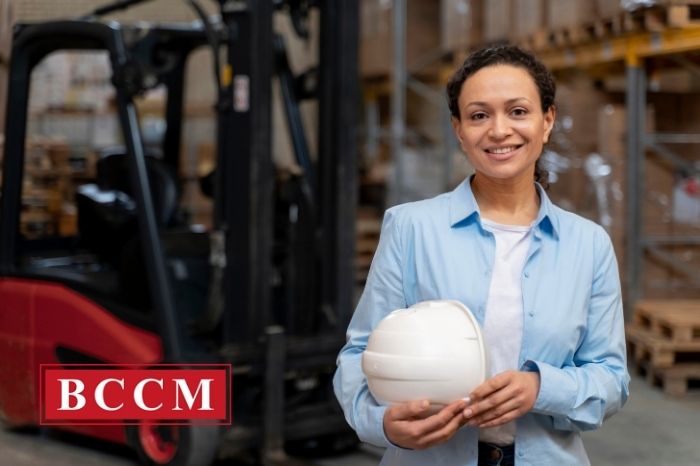 I Need a Forklift: Is My Best Option to Rent, Lease or Buy? | Affordable Forklift Equipment Rental in Vancouver
The decision whether to purchase, lease or rent forklifts depends on your facility's needs and business preferences. Luckily, we have all three options available, equipped with a large fleet of propane, diesel and electric models!
For over 90 years, we have been the choice for forklift equipment rentals in Vancouver and the lower mainland including Richmond, Surrey, Maple Ridge and Abbotsford. Your facility needs to be able to run smoothly, and guarantee the safety of its staff while enhancing business productivity. If you're looking to buy a forklift in Richmond, searching for affordable leasing options on top industry brands like Komatsu and Blue Giant, we are your one-stop-shop!
Questions to ask yourself before deciding which forklift option is right for your facility
To correctly determine if buying, leasing or renting a forklift is the appropriate option for your business, we suggest answering the following questions:
Do I need a forklift on a daily basis?

How many forklifts do I need – one or a fleet?

Will there be enough money to cover unexpected repairs and routine maintenance?

How intense will the level of work be?

Do I have the appropriate training hours for my staff to fully educate them on the right protocols to use the forklift?

Will using a forklift daily enhance my facility's productivity?
Licensed Scheduled Maintenance Programs
If 90 years of experience in the material handling industry has taught us one thing, is that the priority should always be safety. Our routine scheduled maintenance programs on all forklifts include:
Fully certified technicians

On-site repairs

Emissions testing

Detailed safety inspections

Flat rate programs

Service cycles to meet your facility's needs
Every business with a materials handling component, whether you're working in a warehouse, a shipping center or a production floor, will need the use of tenacious forklift machinery and equipment. Adding a forklift(s) to your workplace environment can save on costs, increase staff safety and streamline business operations faster.
Still uncertain on whether you should buy, lease or rent a forklift for your facility? We can help you decide!
When should you buy a forklift?
If your facility needs a constant forklift running for more than an hour a week, it's highly advisable to buy a forklift. Here are some additional reasons why buying is your best option:
The intent is to use the forklift for an extended period of time

You need the asset on your books as capital equipment

The bank has a reasonable line of credit to help you purchase machine handling equipment
When should you lease a forklift?
Leasing a forklift can be a beneficial addition to your warehouse or facility and additionally:
Have the latest technologically advanced forklift

Maintenance costs can be included in the monthly lease price

Less downtime between machines and decreased labour costs 

Improves budgeting plans
When should you rent a forklift?
If your purpose and intent for the forklift are for short-term use, or for one major project, it's best to rent the forklift. Additional advantages to renting equipment are:
We ensure that all repairs and maintenance is professionally done by us

Lower costs compared to the options of buying and leasing

A wide range of forklift selections that can accommodate your exact use for the project
Propane, Electric and Diesel – We Got Them All! | Affordable Forklift Equipment Rental in Vancouver and Lower Mainland
Whether you decide to buy, lease or rent a forklift, or multiple, BCCM is here to provide you with affordable options to enhance your facility's operations. 
Call us for a quote today and choose from industry-leading fleets including Komatsu, Caldwell and Totall!