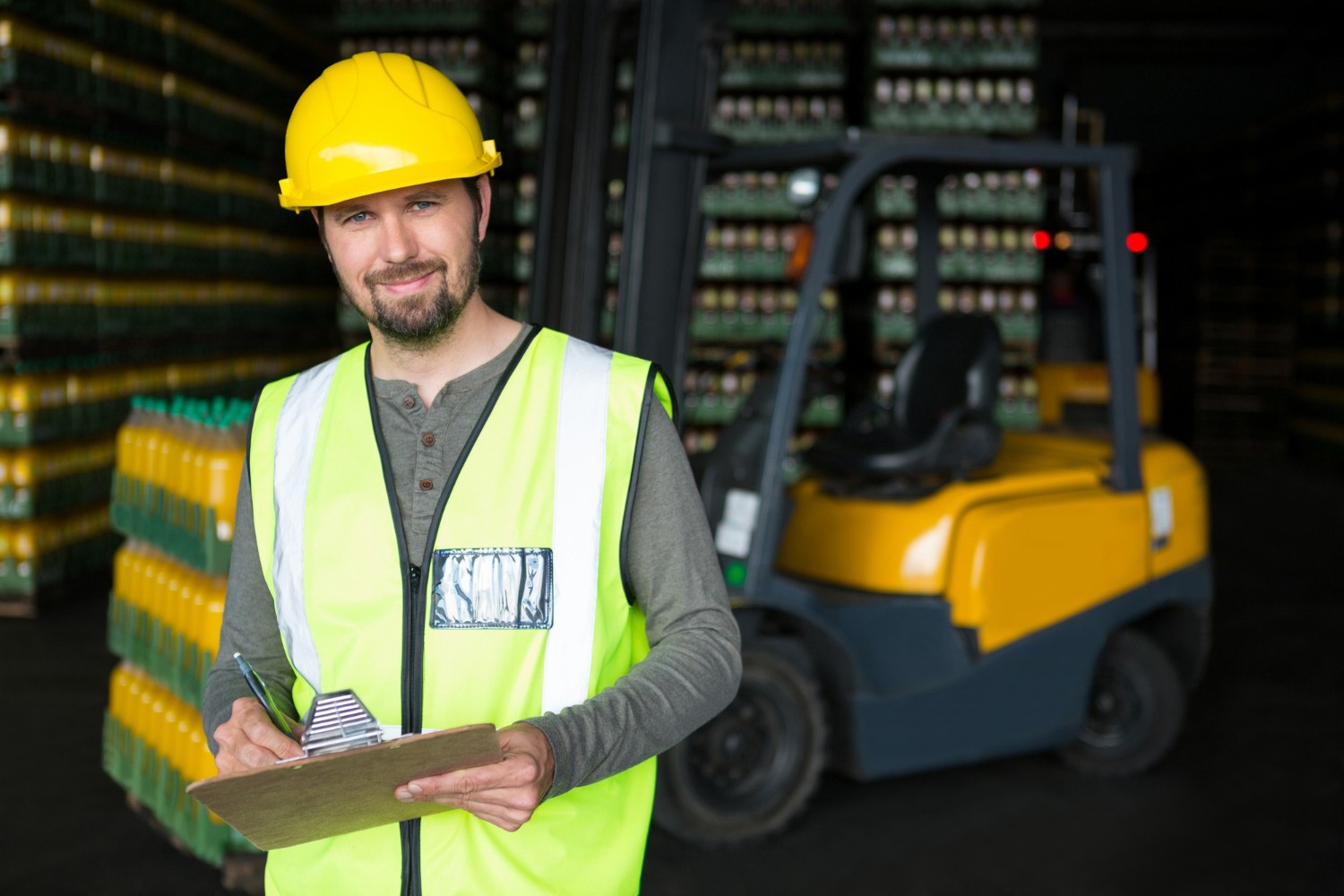 Have you gotten your forklift maintenance? It's time to book an appointment and get it looked at today
Like any heavily used machinery, forklifts often require their own preventative maintenance schedule in order to keep operating. The frequency of such checks determines the longevity of the forklift's usage and how durable it can be. By having a certified technician perform forklift repairs, you ensure your forklift works at the highest level and reduces the number of workplace accidents that may occur. 
At BCCM, we offer forklift service repairs and rentals from a variety of brands such as Nissan, Toyota, Komatsu, and Caldwell among others. Our experienced and certified technicians can service many different forklifts to make sure they're operating at peak condition. We want to help you understand the benefits of providing them with routine maintenance every so often. We'll go over why you should only have a trained technician service your forklift, how often you should have it checked, and why you should trust our BCCM staff with your forklift. 
Why Should You Only Get Your Forklift Serviced By A Professional Technician?
You shouldn't attempt to operate or perform maintenance on a forklift if you're not properly trained to do so, especially if you have no experience. Forklift technicians are trained, educated, and certified in performing forklift maintenance. They know what to look for in a routine inspection, what to address in terms of repairs, and how to explain issues in a direct manner. They can also provide tips for you to consider when operating your forklift and have the experience to deal with unforeseen problems. 
Certified forklift technicians will also undergo extensive courses and testing to make sure they know what they're doing. In a typical inspection or maintenance session, for example, they'll often check and replace coolant fluids from the equipment to ensure they're at the right levels. Additionally, they'll also prepare your forklift's tires and inspect your brakes to ensure they stop when at the right moment. While you can charge the forklift's battery yourself, a technician will make sure it's kept away from the cold and charged properly. 
You should book an appointment with a forklift technician based on usage and time intervals to ensure these preventative measures can be taken. Doing so will prevent or reduce workplace accidents or injuries from happening. 
How Often Should A Forklift Be Checked?
Any forklift inspection should be practiced by a trained and qualified maintenance technician. Regarding time internals, appointments are often booked around 200 and 600 hours of forklift operation. The timing of an inspection can depend on the brand of the forklift, so we recommend using the manufacturer's estimated time interval. 
Under a 200-hour operation interval, a lifting capacity inspection is often carried out to determine whether the forklift is capable of handling the maximum load specified on it. This inspection should be done before using the forklift in your workplace for the first time, as often as recommended by the manufacturer. A certified technician should have no less than one thorough inspection per year. Additionally, you can also schedule a planned maintenance inspection annually every 2000 hours if you need to. 
In these scheduled maintenance inspections, the technician will often install new fuel filters, grease chassis and mast components, and input new air filters. On the forklifts, they'll also adjust ignition timing and engine speed while inspecting the life, distributor point, dive belt tension, spark plugs, and rotor and cap parts. They'll then clean the radiator, change the oil, and replace any leftover filters if necessary. Lastly, they'll adjust the clutch release bearing, mast support bushing, and tilt cylinder pins of the forklift to make sure everything is in working order. 
You'll need forklift inspections and maintenance as often as you need them to ensure preventative measures are in place. That's why you should have our technicians from BCCM come in to make sure it's done right. 
Why Should I Trust BCCM Technicians When It Comes To My Forklifts?
At BCCM, we have over 90 years in the forklift and material handling industry. Our team is fully trained and thoroughly trained service technicians that can keep your forklift equipment going. They have handled many forklift repairs before because we often rent out equipment to many different clients. They'll also make sure all rules and regulations are followed with forklifts and comply with any new changes. 
Our service technicians will make sure monthly and yearly inspections are maintained for each piece of equipment, giving you the best usage out of them. Contact BCCM today to book one of our service technicians or inquire about our forklift rental services.