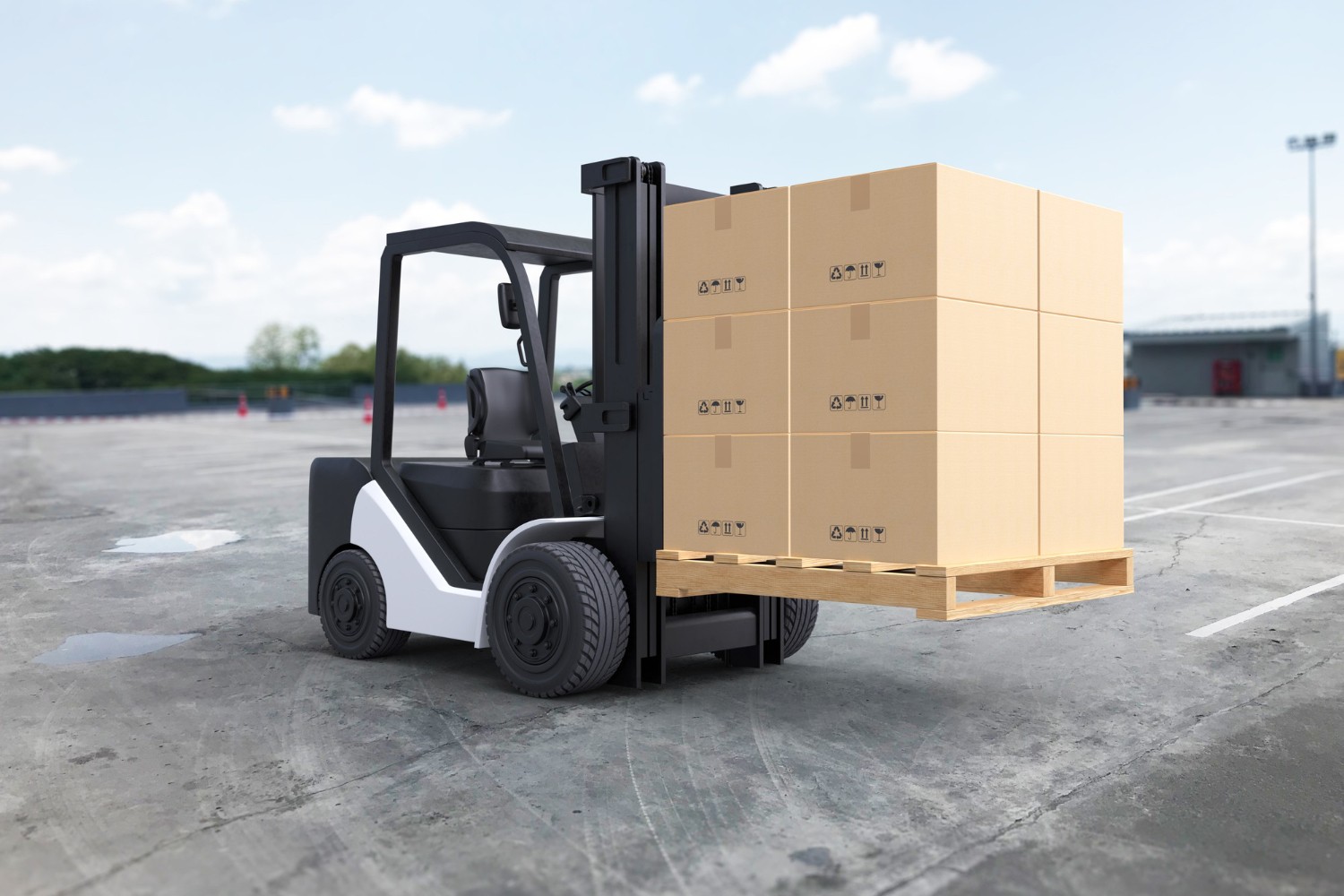 Blue Giant pallet trucks are reliable and get the job done!
For warehouse facilities or businesses that rely on moving heavy materials frequently, pallet trucks are essential equipment to have that can greatly help your workers. For large materials loaded on a pallet, pallet trucks offer a more simplified alternative to forklifts in their ability to maneuver and transport objects seamlessly. At BCCM, we provide facility managers with Blue Giant electric pallet trucks that are able to lift heavy pallets and greatly benefit your work operations. 
Our BCCM team strongly believes pallet trucks can improve the efficiency of your day-to-day operations, as well as support the health and safety of your facility workers. In addition to offering forklifts and Blue Giant electric stackers, we also provide reliable service maintenance and repairs for these equipment machines, should they ever break down. 
Pallet trucks under the Blue Giant brand can get most workplace facility jobs done effectively and efficiently in a safe manner. To better understand its functions, we'll go over the differences between a pallet jack and a pallet truck. We'll also explore how to choose the right pallet truck for the job and why Blue Giant is a good brand to rely on. 
What's The Difference Between A Pallet Jack And A Pallet Truck?
Pallet trucks and pallet jacks are similar tools with slightly different functionalities and purposes. Pallet trucks are essential in any logistical process because they're frequently used to facilitate warehouse stock and move small loads in short distances. They work as transport vehicles that are created with polyurethane steering wheels and steel load rollers for easy travel between places. 
Pallet trucks also have a low height lift of around twenty centimetres, making it easy to transport pallet loads on the ground level. They're not typically designed and used for stacking, but the different applications are easy to use with their stainless steel material. The equipment also comes in different modes such as manual, semi-electric, or electric and can have longer forks installed if needed. Depending on your facility's industry, pallet trucks are especially useful in wholesale, food processing, or retail settings. They're able to load and carry many types of goods at different adjustable heights to meet your purpose.
Pallet jacks are more basic than pallet trucks and work similarly to forklifts. They're often intended to move warehouse pallets to different areas in a facility. Pallet jacks are also available in manual and powered versions used for several purposes. That includes the loading and unloading of trucks, or for electric versions, horizontal transport through different warehouses. 
Pallet trucks are an essential tool to have as part of your warehouse facility operations. The tricky part is choosing the right one for a specific job, so we'll explain some ways to assist you with that. 
How Do I Choose A Pallet Truck For The Job?
The first step in choosing the right pallet truck is to consider your purpose for using them and if it needs to meet any special requirements. You'll need to calculate the average size and weight of the total loads that will be transported. This will help you buy the best pallet truck for your facility.
There are many different types of pallet trucks out there on the market. You have your standard hand pallet truck which requires manual operation in a warehouse environment. There's also a specialist hand pallet truck that is often used for outdoor construction sites to move on uneven ground. 
Electric pallet trucks, on the other hand, require less manual effort from the operator because of the installed automatic lift and drive mechanism. Heavy-duty electric models can also handle more loads than hand trucks if you're thinking of an upgrade. Other types of pallet trucks in the market include high-life functions that prevent repetitive back strain and rough terrain versions that work best on rugged and uneven ground. 
Other considerations for purchasing a pallet truck include the specific size, wheel material, and weight load. Pallet trucks are available in many different sizes with adjustable steel forks to move pallets around more easily. For the wheels, you can think about whether or not you need single or tandem wheels or wheels made out of nylon, polyurethane, or rubber. Lastly, inquire the manufacturer about the pallet truck's weight load and how much it can transport safely. 
Blue Giant is a reputable manufacturer of pallet trucks and we'll list out reasons why they're a trustworthy partner to rely on. 
Why Is Blue Giant The Best On The Market?
Blue Giant has been making and designing effective pallet trucks for many years and often works ahead of market trends to deliver the best equipment. They've incorporated many strategic decisions to keep their brand at the head of innovation and industry manufacturing practices. They're a global leader in vehicle equipment manufacturing and are constantly developing and improving their functionalities. 
We believe that Blue Giant pallet trucks can best serve your daily warehouse facility operations. Contact BCCM today to learn more on how they can benefit your business and ask us for a quote if you plan to take them on for your workers.