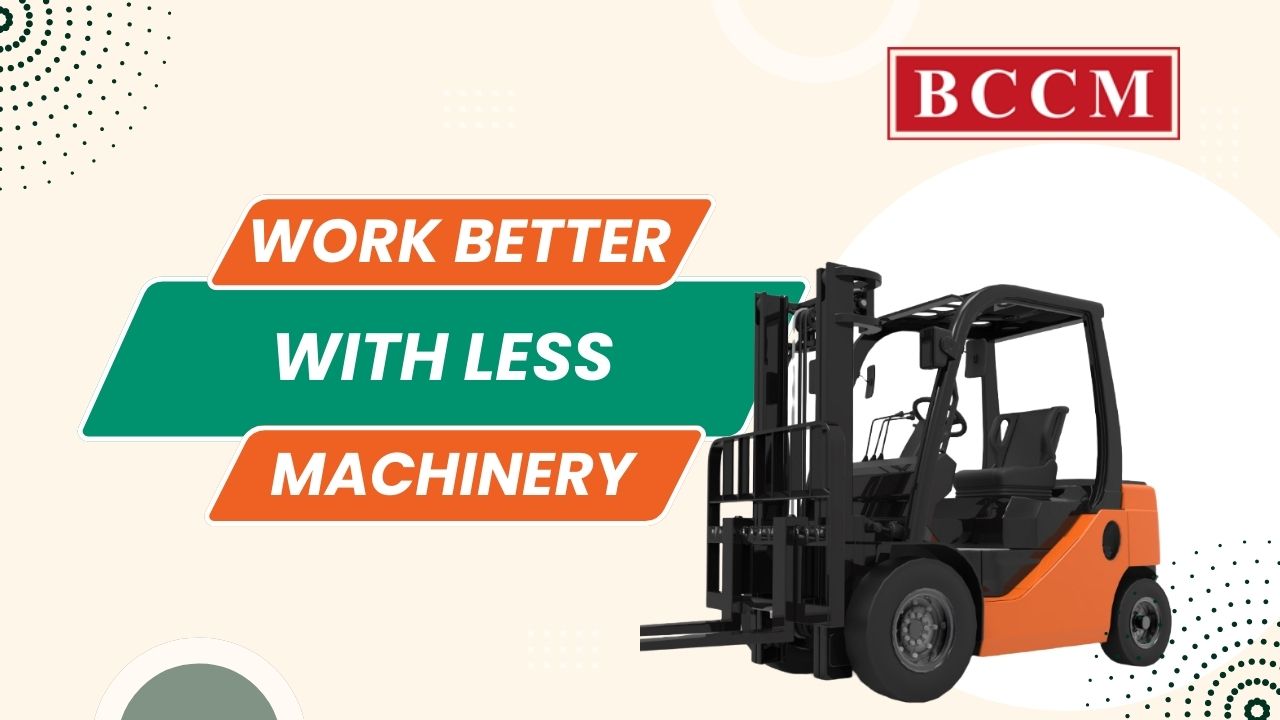 Boost Workplace Productivity With Narrow Aisle Forklifts | Work Better with Less Machinery!
Many workplaces in warehouse facilities have ample room to take advantage of, depending on how many items are being stocked. As such, work practices and transportation within the facility should be done more efficiently while maintaining high levels of safety on the floor. With these demands in mind, space becomes a premium asset and you'll need equipment that matches your current work environment. Narrow aisle forklifts have many benefits for businesses with warehouse facilities that allow your workers to be productive while also using limited space. 
At BCCM, we provide businesses with narrow aisle forklifts in Vancouver and extensive, affordable forklift repairs for your warehouses. We'll help your work team be productive while helping you save money operating in small spaces. We'll make sure to have reliable narrow aisle forklifts ready to use in any type of workspace. Contact our team at BCCM today to make use of your warehouse facility and keep your workers safe. 
A narrow aisle forklift has its many uses and can be a cost-effective solution for your warehouse facility. Get a great quote today!
How Wide Is A Narrow Aisle Forklift?
A narrow aisle forklift is around 3 feet to 10 feet wide in total measurement. Some of these machines can get as wide as 10 ½ feet, but most narrow aisle forklifts will average a bit lower or between the described range. They can work and fill in different types of spaces much better than counterbalance forklifts because they would not have a tight enough turning radius to avoid hitting things. 
Narrow aisle forklifts can operate in a stand-up position and require aisle widths of around 11 feet for handling any standard heavy pallet loads. This can greatly help in the right-angle stacking of heavy loads in storage rackings and shelves. Most narrow aisle forklifts carry loads of up to 3000 to 5500 lbs in total. 
Narrow aisle forklifts are very flexible machines to utilize as part of your equipment line. They can help you work more productively in tight-knit areas and add many great benefits to your warehouse facility. 
What Are The Benefits Of Getting A Narrow Aisle Forklift For Your Facility?
Narrow aisle forklifts bring many benefits to your workplace and can assist your work team in completing their work effectively and safely. Warehouses have a lot of limited spaces and many items may be stocked in tight or hard-to-access areas. 
The risks and chances of injury or failure are significantly reduced when using a narrow forklift, compared to a larger, standard forklift. Narrow aisle forklifts are much easier to operate because of their lighter weight and help you navigate around your warehouse more simpler. Because of the ease of operation, any potential risks on the job are reduced, so long as the worker has the proper training and know-how to deal with the narrow forklift. 
Another benefit to owning a narrow aisle forklift is the improved handling mechanics. They are engineered and designed to work around tight spaces that often have less space for maneuverability. These forklifts have narrow bodies and are quite sturdy for moving around different types of material quickly, safely, and efficiently. It also prevents stock or property damage from the equipment, allowing your workers to be more accurate when operating their machines. 
With the increase in efficiency and safety, you will also be allowed to add more room to your warehouse for additional inventory. Narrow aisle forklifts can narrow more aisles in your warehouse, allowing you to store more products and maximize storage space. This means more potential profits that can help enhance your overall financial bottom line. 
How Is A Narrow Aisle Forklift More Cost-Effective Than A Regular Forklift?
Normal, or larger forklifts have their uses and should be utilized in the appropriate circumstances. However narrow aisle forklifts are generally a cheaper investment and require less maintenance due to their simple function. They also do not have as much maintenance work performed on them because they have fewer parts to replace and are easy to repair if something happens. They are also cheaper to purchase or rent than other forklift equipment and need fewer fluids to operate on a daily basis. 
Contact BCCM now to learn more about our narrow aisle forklifts and how their compact body can help your team work better in warehouses. Work with us today to boost workplace productivity and safety by asking for an affordable quote today.