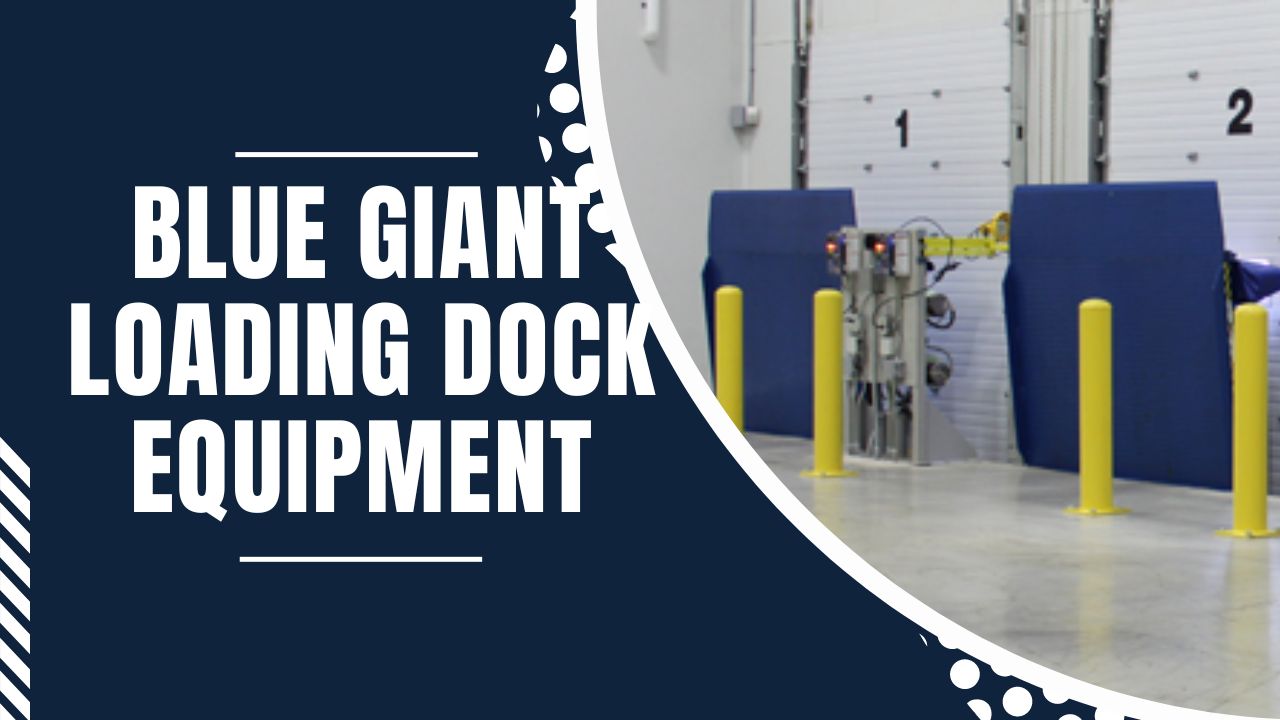 Blue Giant – Loading Docks Equipment
Founded in 1963, Blue Giant loading dock equipment is known for its safety, durability, and ease of operation. A low lifetime cost of ownership is a hallmark of every product that is designed for demanding applications while providing high levels of reliability, performance and safety.
A wide range of equipment options are available from Blue Giant, including pit style, dock lifts, vertical storage, and edge-of-dock.
Blue Giant – Loading Docks Equipment:
PIT STYLE
There is a pit-style dock leveler for every application available from Blue Giant. A wide range of sizes and capacities are available in hydraulic, mechanical, and air-powered models, and Blue Giant's popular Extra Dock Safety (XDS) Series provides added security and productivity.
It is possible to achieve a positive LEED rating with any Blue Giant dock leveler. Make your facility environmentally friendly and save energy and money.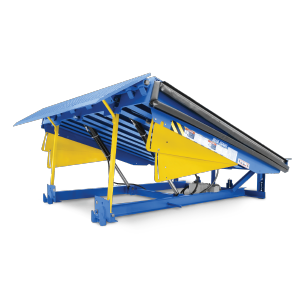 EDGE-OF-DOCK
Low-cost and high-performance, Blue Giant Edge-of-Dock Levelers are ideal for applications with little variation in trailer height.
Models are available as mechanical and hydraulic.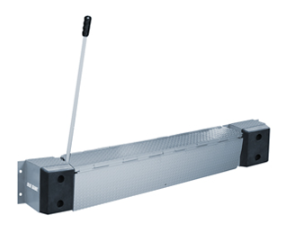 DOCK LIFTS
In order to meet the needs of virtually any application, Blue Giant lift products are designed to be built in virtually any size and capacity. In addition to providing access to ground level for fork trucks, they also allow trucks to be serviced at any height. The height of pit-mounted dock lifts can be adjusted between 0″ and 59″. It is more efficient to use a dock lift that allows pallets to be loaded side-by-side.
XTRA DOCK SAFETY
With the Blue Giant XDS, you can prevent overhead door damage and forklift roll-offs at the loading dock.
It was the first dock leveler/safety guard to combine both features, and today, it continues to lead dock safety technology.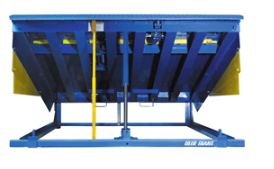 VERTICAL STORING DOCK LEVELER
Vertical dock levelers from Blue Giant are ideal for facilities that need to maintain strict temperature control. A vertically positioned overhead door prevents debris entry, energy loss, and improved building's security, maintaining a clean and energy-efficient environment.